ValueBlue provides online product documentation for the BlueDolphin platform to help you better understand and use the product. You can easily access the documentation while working in BlueDolphin via the top menu in the upper-right corner. Click on the Account button
and select Documentation from the drop-down menu.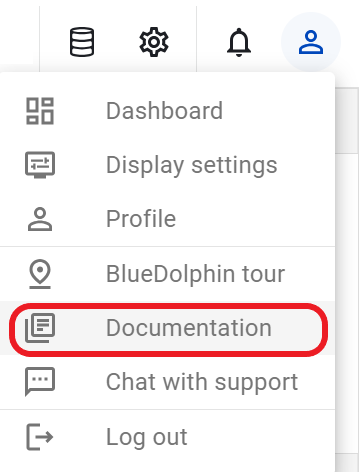 If you cannot find an answer to your question in our documentation, you can submit a request. This option is placed in the top-right corner of the BlueDolphin documentation area or at the bottom of each individual page of the product documentation. You will see the following screen upon clicking Submit a request.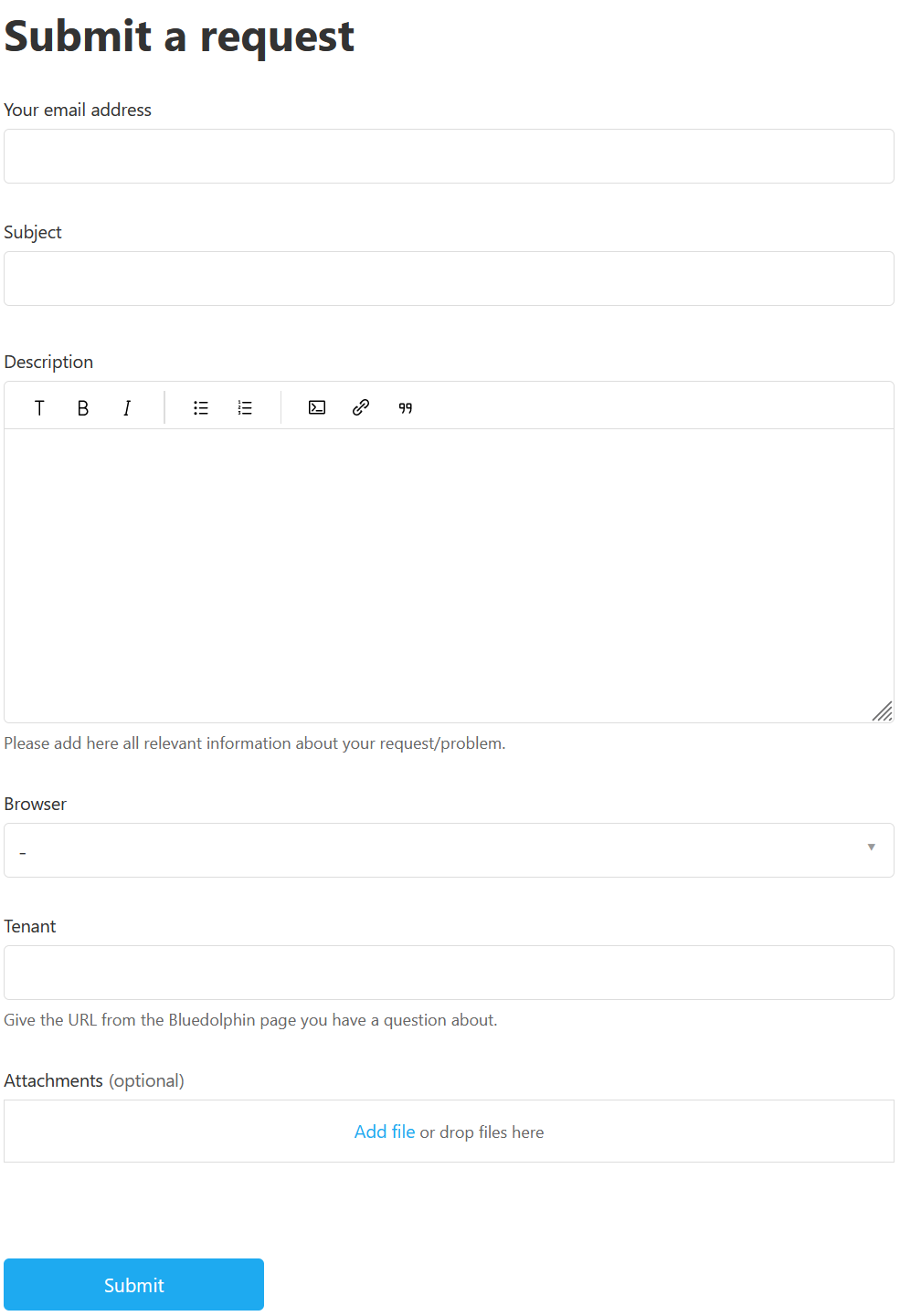 Enter as many details for your request as possible. After you click Submit, we will get in touch with you as soon as possible.
There is also an option to chat with our support. To get in touch, choose the option Chat with support and the following screen will appear.