The term view in BlueDolphin refers to the area where users can visualize their ideas in a diagram. Take, for example, Architecture designs or Business Process Management outlines to gain insight into a chain or visualize a specific object.
Start creating your own view by using a blank canvas or from a relationship diagram of an object.
Select the Views tab within BlueDolphin to start with the interface below. You will see the toolbar and canvas: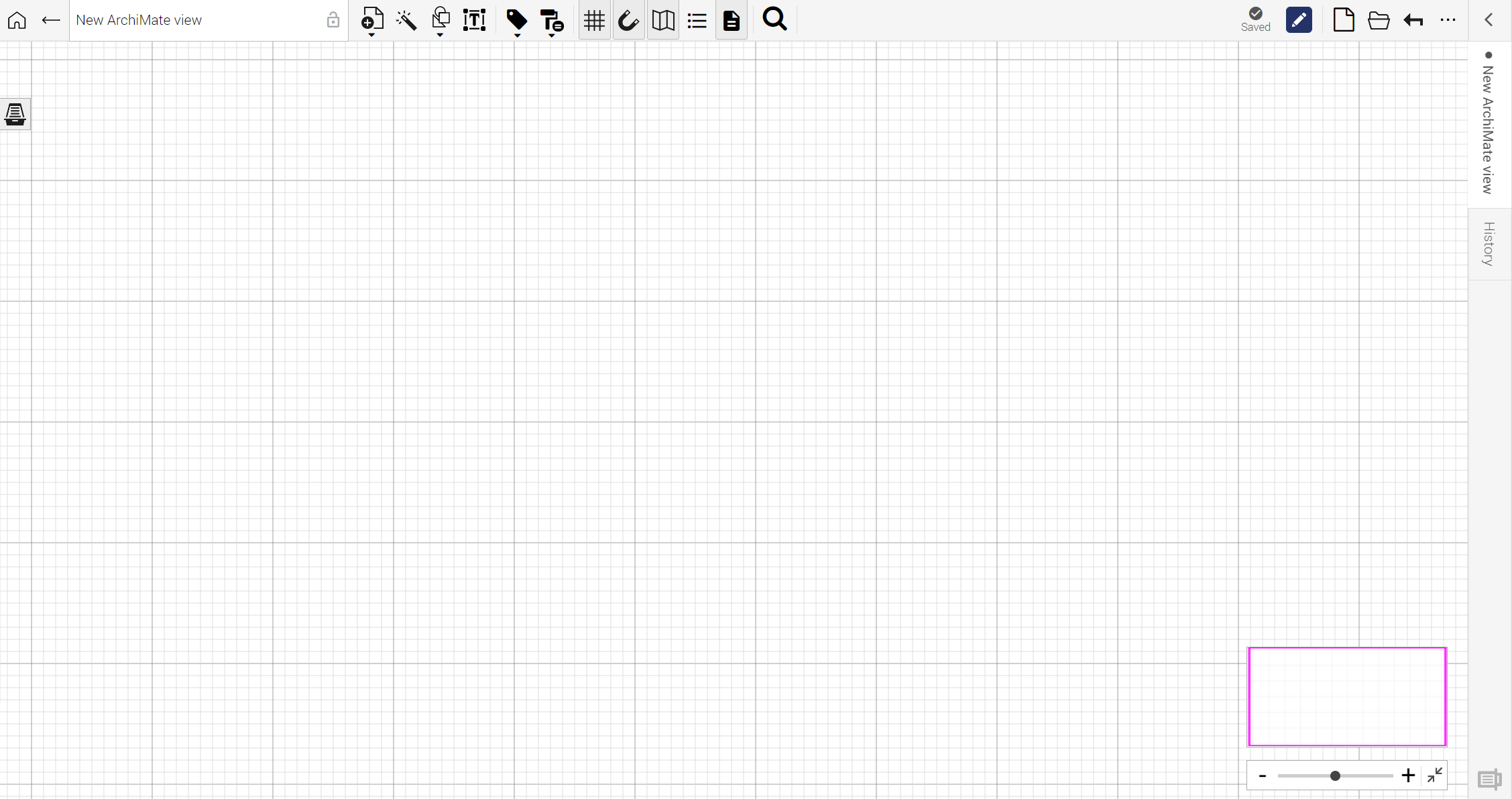 Your most recently edited view will be opened automatically.
Note: Any change you make on the canvas is saved immediately to the view. For this reason, a save button is not present.
The purpose and functioning of the available buttons are explained here.
Object context menu
To access the context menu with extra possibilities, right-click an object in the view.
Action

Description

Open object

Leaves the view and opens the selected object.

Group objects

Puts the selected object(s) into a group. The group is an element which is movable.

Copy object

Copies the selected object onto the canvas.

Delete

The selected object(s) will be deleted from the view. During this process you can choose whether the objects should also be deleted from the database.

Child objects

Allows you to create or add existing child objects (limit 50 child objects) to the selected object based on the 'Composition' relationship. For example:

Note: You can only create or add child objects that are of the same object definition as the parent object.

Alignment

Allows you to align the selected object(s) against the first selected object.

Layer

Modifies how the selected object(s) overlap with other objects.

Bring to front - Bring all the way to the front.
Send to back - Send all the way to the bottom.
Bring forward - Move it one step up.
Send backward - Move it one step down.
Group objects
If you want to group objects in a view, for example because they belong together logically, you can do so by performing the following steps.
1. Select the objects that you want to group.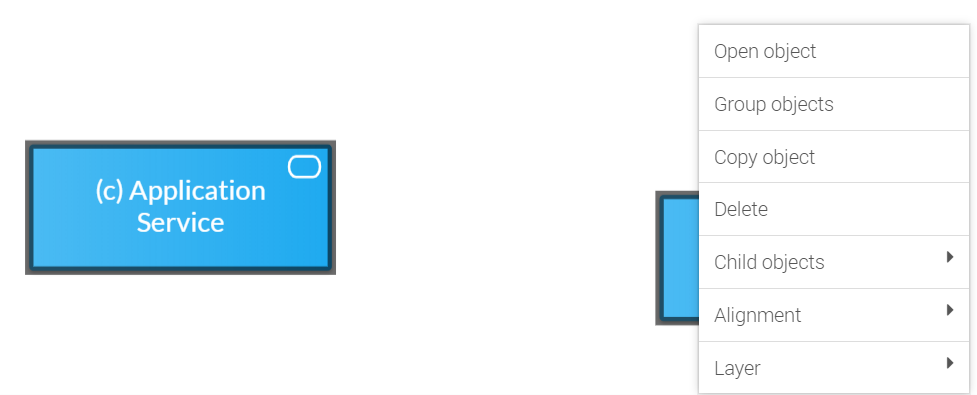 2. In the context menu select the option Group objects or use the combination <CTRL>-<G>.

3. The title of the group can be changed by double-clicking it.
Once a group is present, you can drag objects in and out of the group. Objects then automatically become part of the group. The size of the group is automatically adjusted. When you drag the last object out of the group, the group will be deleted.
Note: Grouping and ungrouping actions cannot be undone.