When you find that the BlueDolphin interface contains too much information, you can select specific object definitions that you want to see in the object menu. To configure visible object definitions, click the Account button and then select Display settings.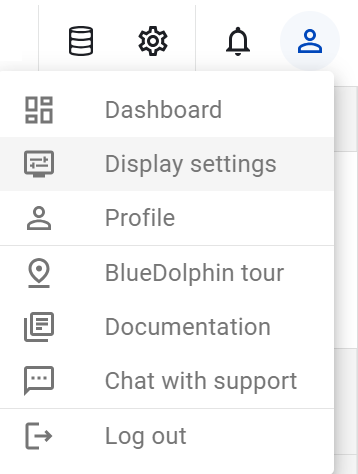 The following screen appears: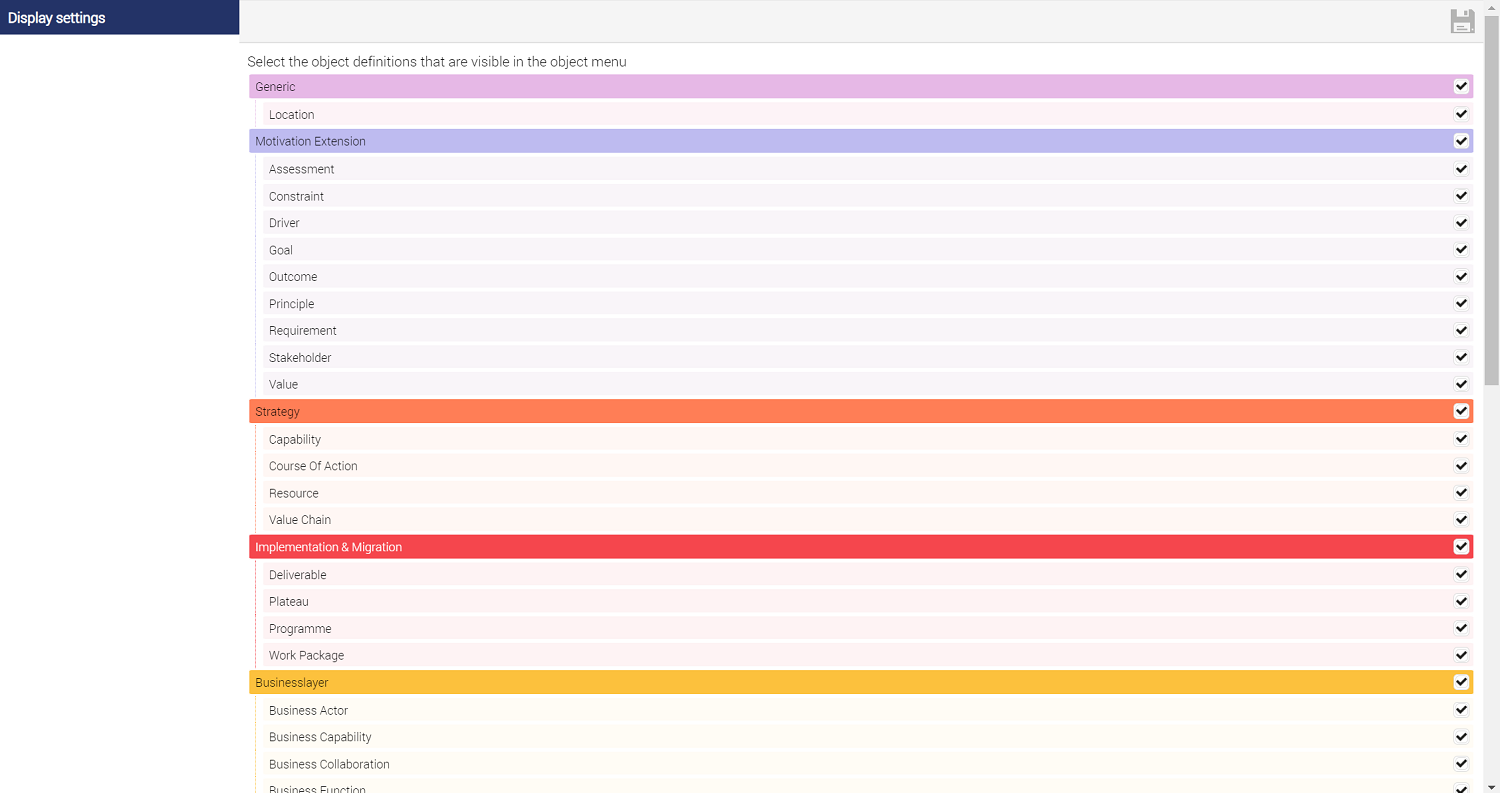 In this screen you can check the object definitions that you want to make visible in the BlueDolphin interface. Click the Save icon

when you are done with the selection.
Note: This functionality configures only the visibility of object definitions - you will still see all objects in the layer and object views. The search and autocomplete results will also show all objects regardless of the selection here.