First of all, it is important that you activate your account. Do this by clicking the activation link in the welcome e-mail that you received.
Login methods
There are two ways to log in to BlueDolphin. Please check with the person within your company who provided the access to you to determine which method applies in your case.
BlueDolphin credentials
You have received an e-mail from BlueDolphin that includes your fist-time login credentials. In the BlueDolphin start screen, you can log in using the BlueDolphin logo. Simply click the logo.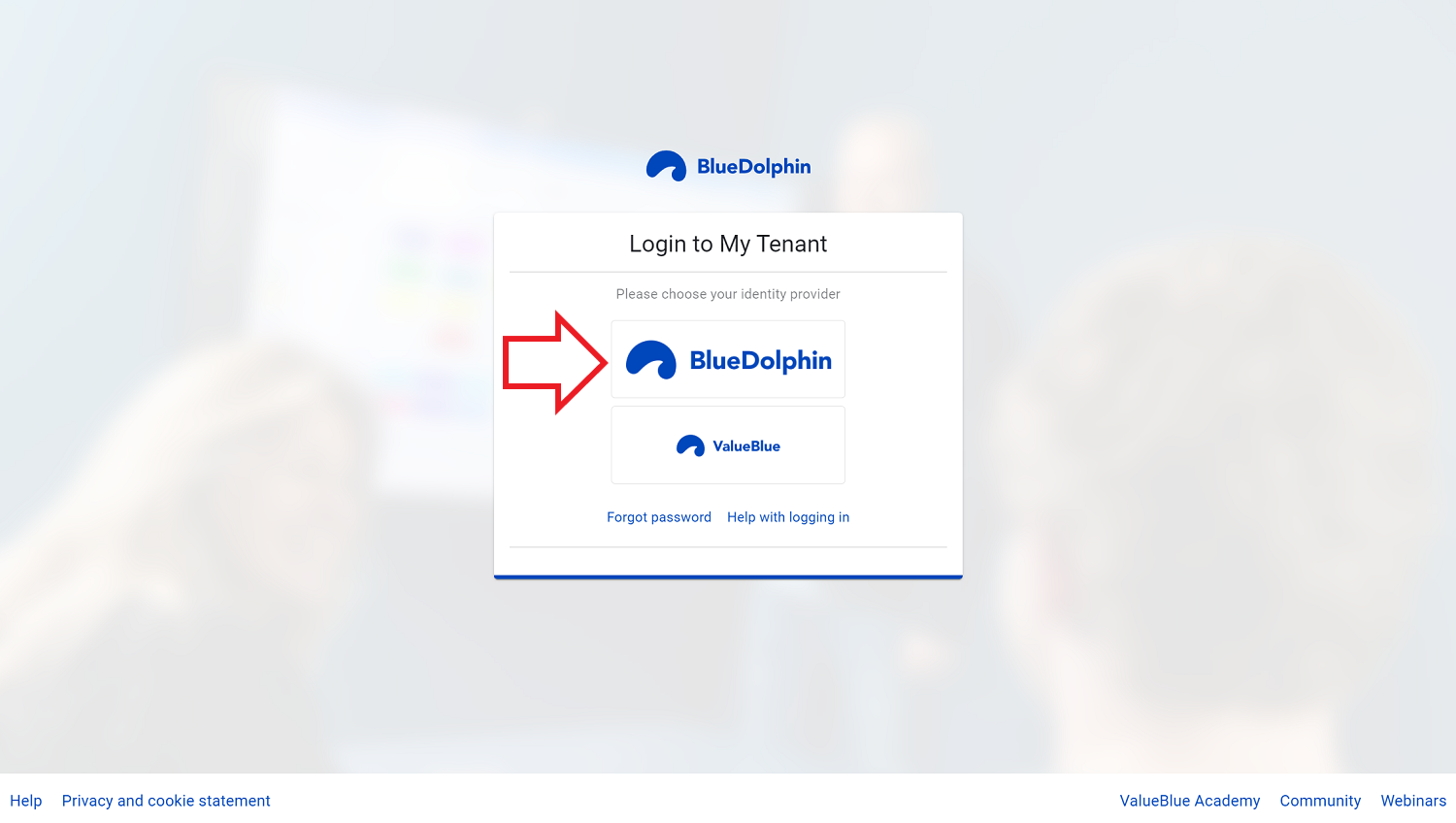 Using your organization's credentials
Your organization has configured BlueDolphin so that you can log in using the credentials you already use for other applications in your workplace. In other words, you use your organization's login details, the method called Single sign-on (SSO). Log in by clicking your organization's logo.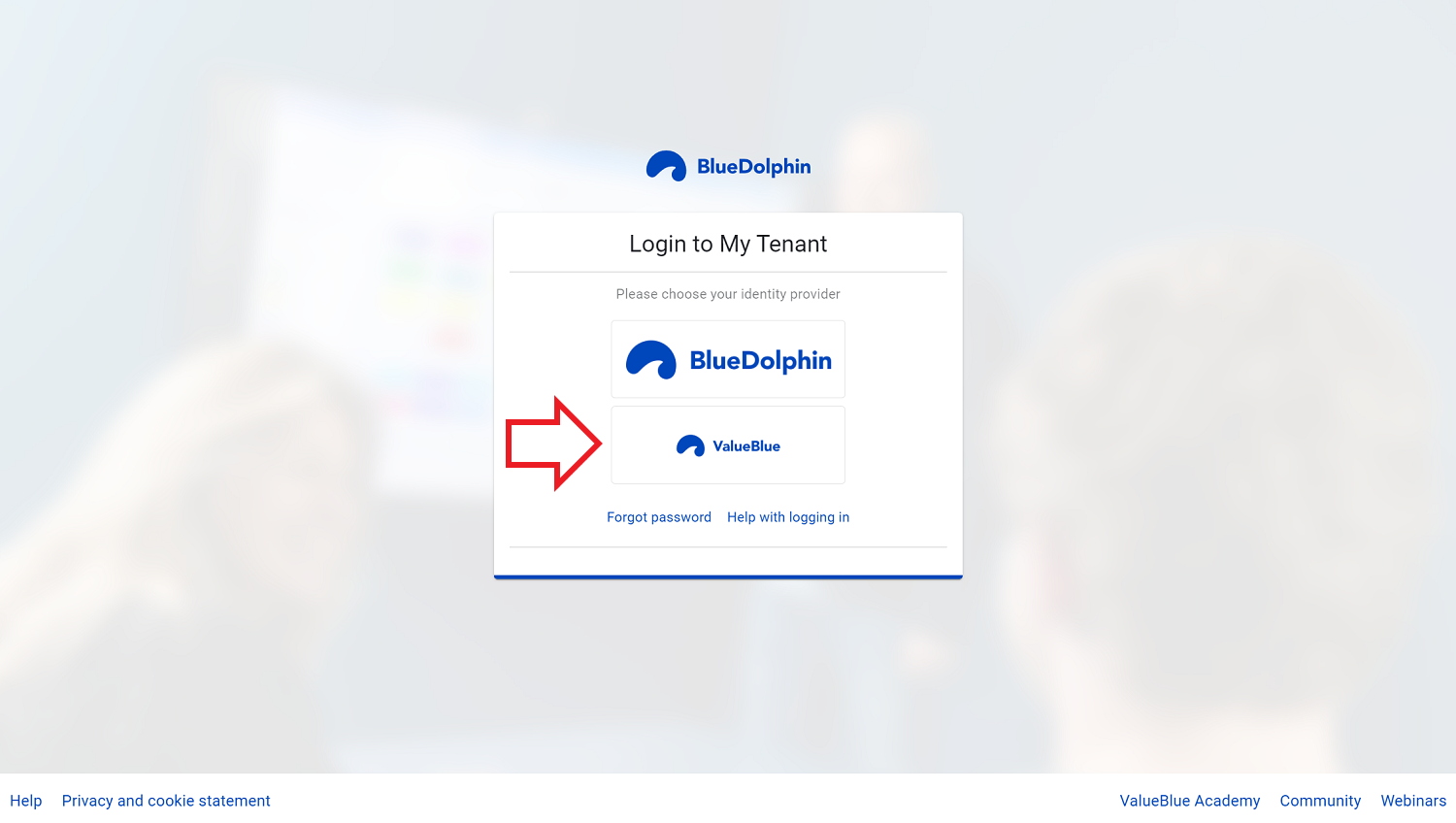 Welcome e-mail
An example of what the welcome e-mail looks like can be found below.