When you log in as an admin and accept the terms and conditions, you can personalize the company account with some company-related data. These include industry segment, type of company, main location, number of employees, company turnover, and similar.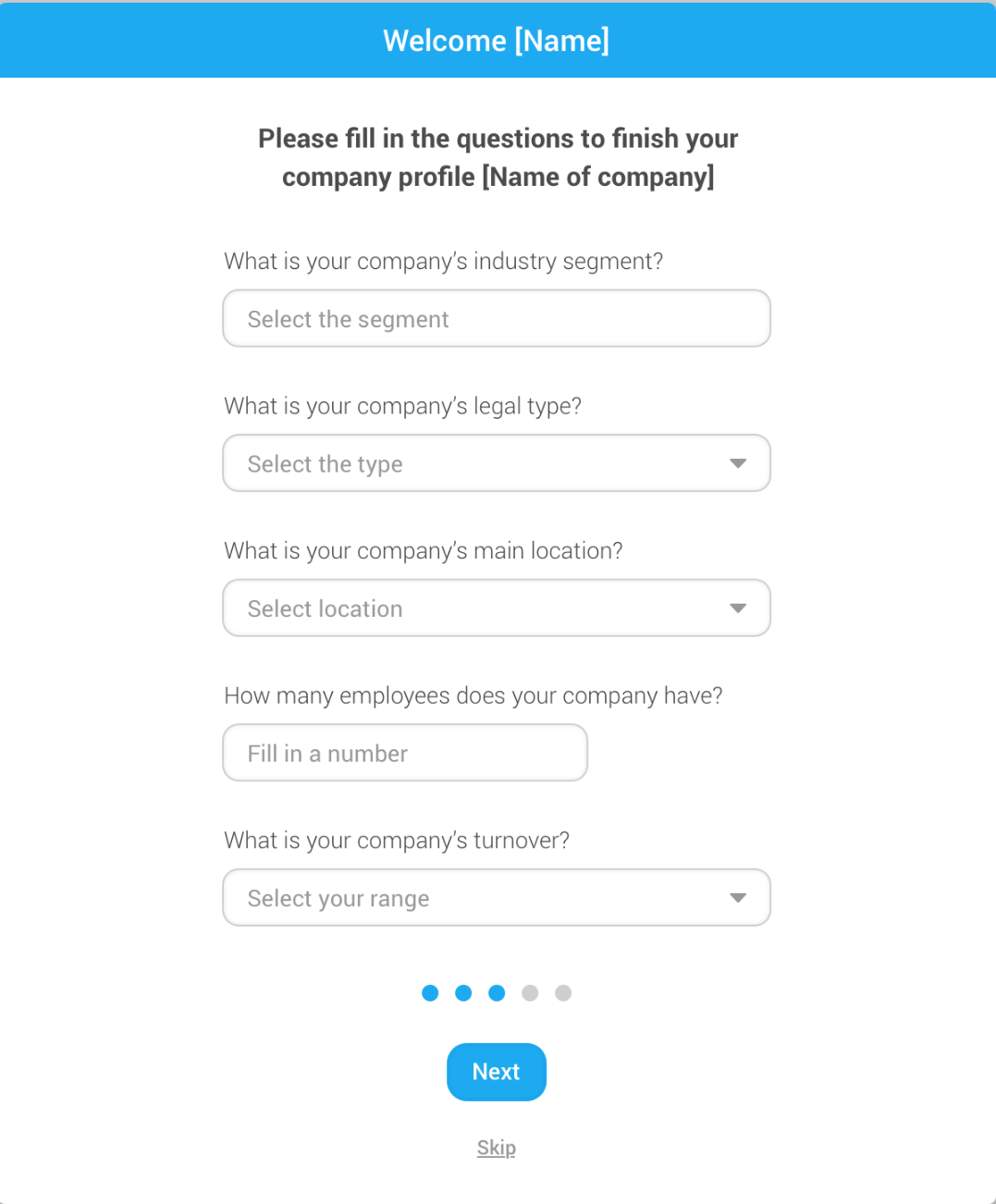 All questions are optional and can be skipped via the skip button. If these questions are filled in, you will see the onboarding screens to personalize your account.
If you want to view your company personalization, go to Admin > Settings > Company profile. Here you can also make changes.
1. To change the company name that is displayed in the top menu

go to Admin > System > Settings.
2. Type in the name that you want to be displayed.
3. Click Save.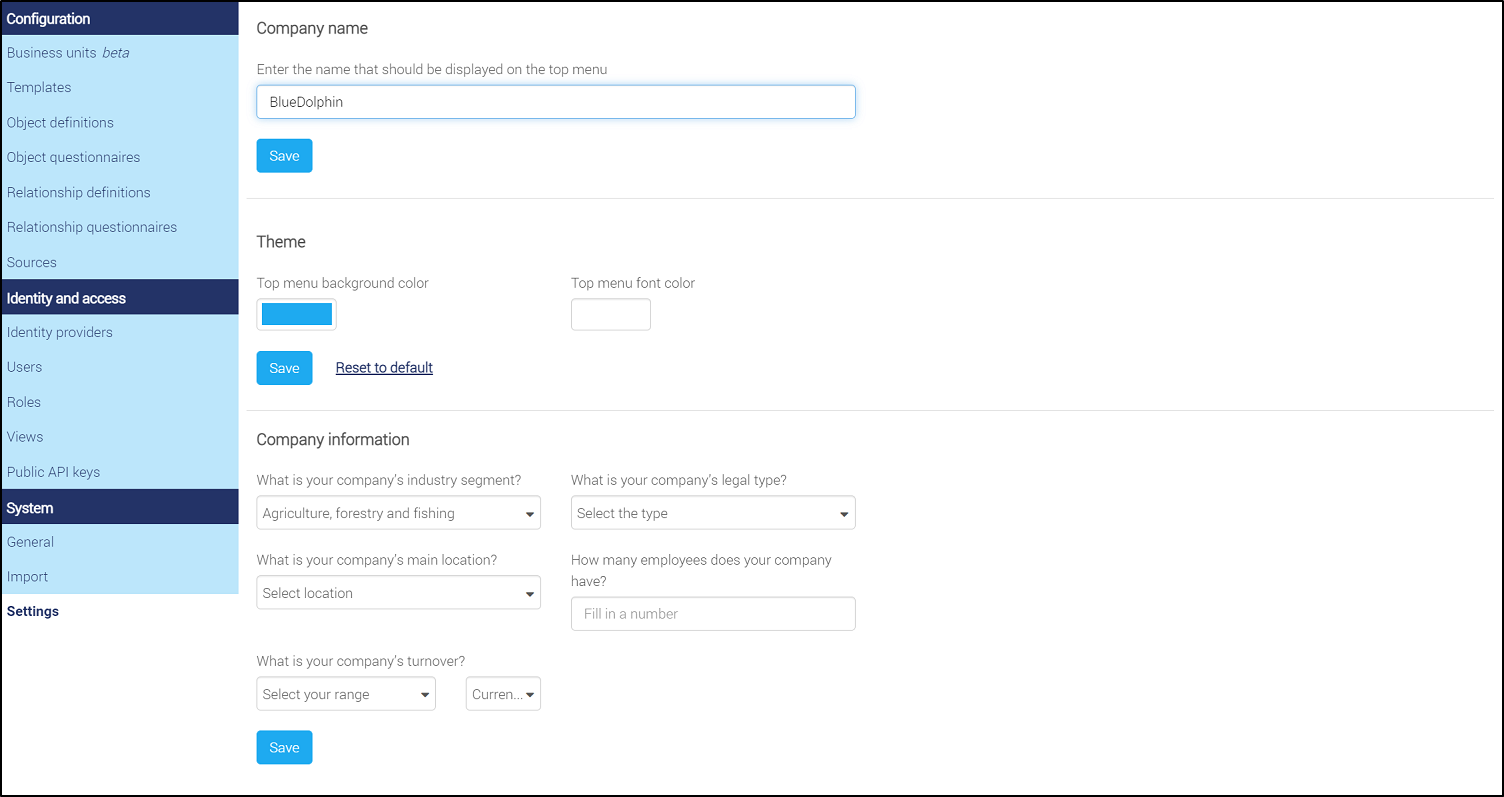 The following pop-up screen appears: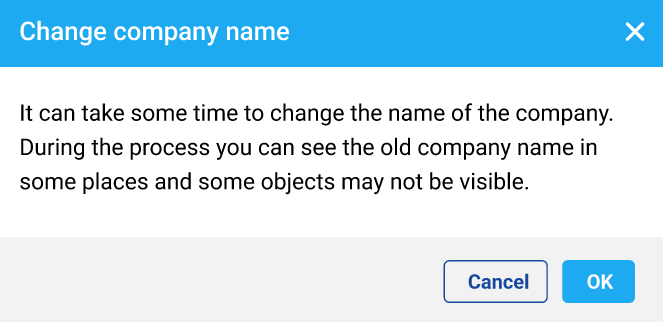 4. Click OK to confirm the action.
Please wait until the operation is completed and the message is removed, as indicated in the message on the screen.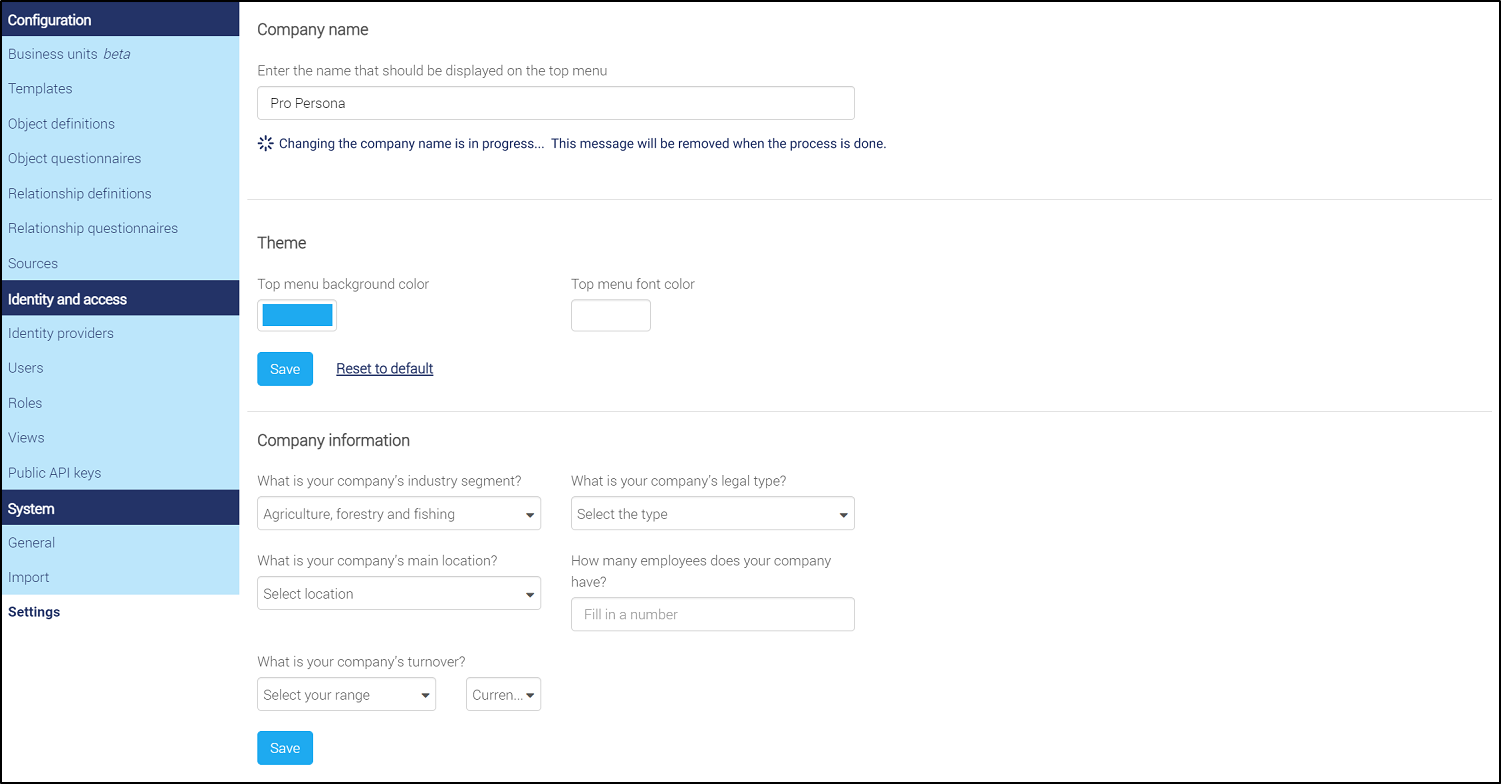 Note: Changing the company name is a long-running transaction and should be performed in isolation during off-peak hours. Any additional (manual) changes or source processing shouldn't be run in parallel.