It is easier and faster to add new and existing objects to a view with the multiple-selection dropdown list.
If you want to create and add new objects or add existing objects to your view, use this button

or double-click the view. If you click the button and select Create and add new objects, the following screen pops up:

Type in the name for a new object, select its object definition and click Create and add.
If you want to add several objects as a batch, add them by clicking Add to batch. Once you have all objects needed, click Create and add to add them to the view.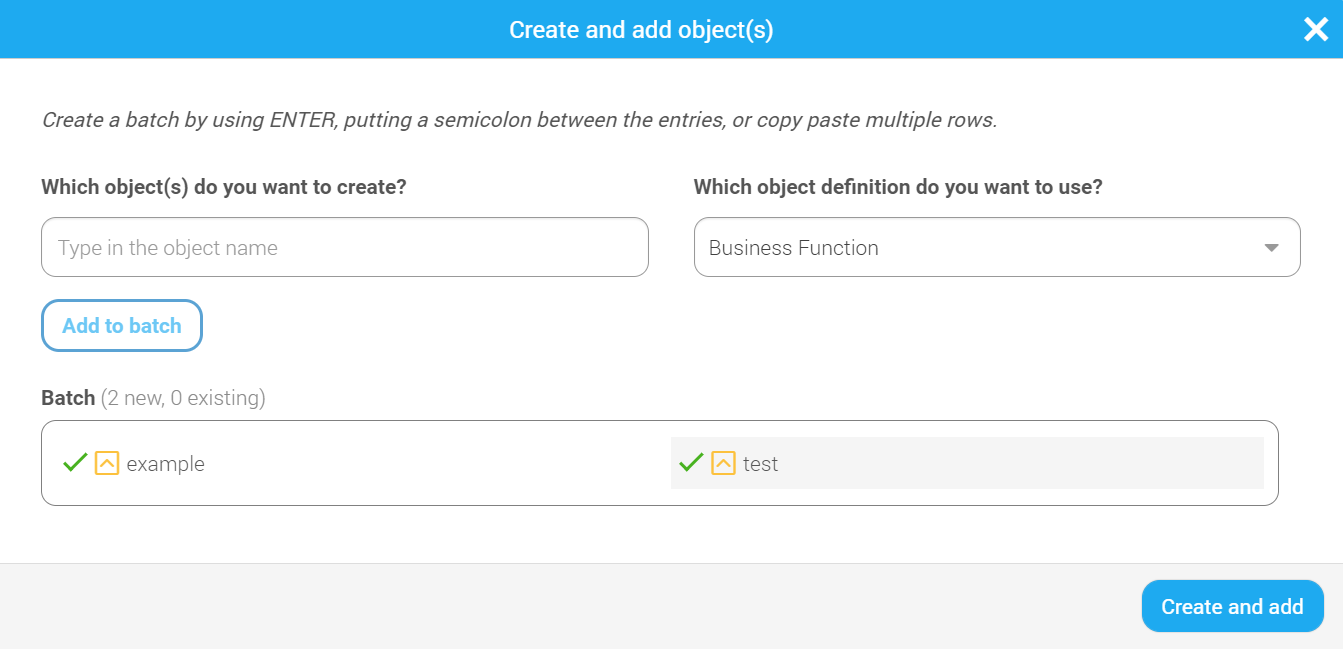 If you click the button

and select Add existing objects or if you double-click a view, the screen below pops up. Here you can select existing objects from a dropdown list or create new objects. The list will show you all objects that are already created in your tenant.
After you have found and selected the objects, click Add to view. If the object you would like to add is not in the list, select Create this object and you will be navigated to the previous screen for creating new objects.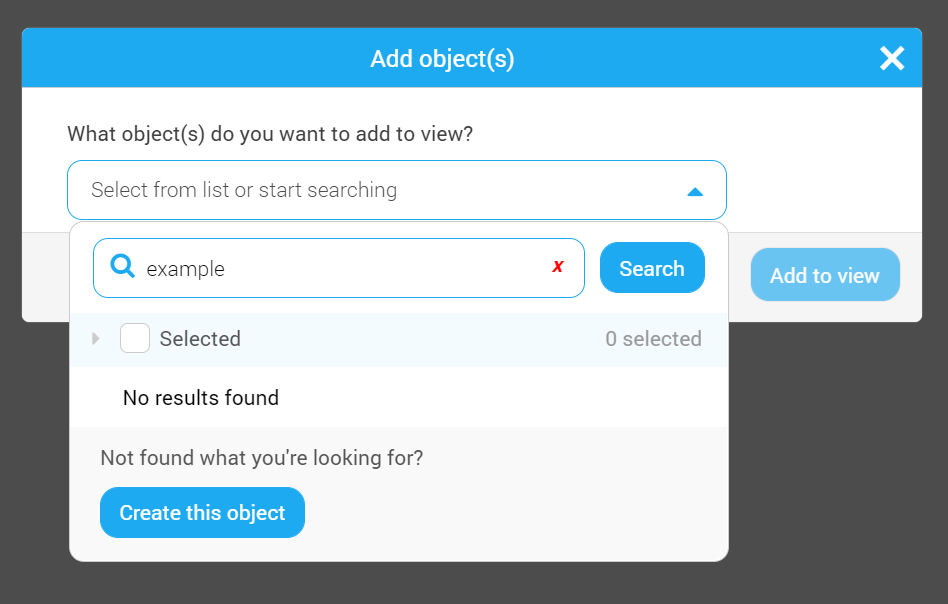 If you try to create objects that are already in the database, BlueDolphin will give you a warning message and message This object already exists in the database and add them to the view without creating new ones.