In this article we will explain how to use the reporting tool within BlueDolphin to get an overview of all active relations in your tenant. To create such an overview, follow these steps:
Go to Reports.

Click and create a report.

Select these fields:

At OBJECTS - Title and ArchiMate type
At RELATIONS - NAME and TYPE
At RELATED OBJECTS - Title and ArchiMate type

Switch from Sample Data to Full Data.
If you followed all steps, you should get a report that looks like this: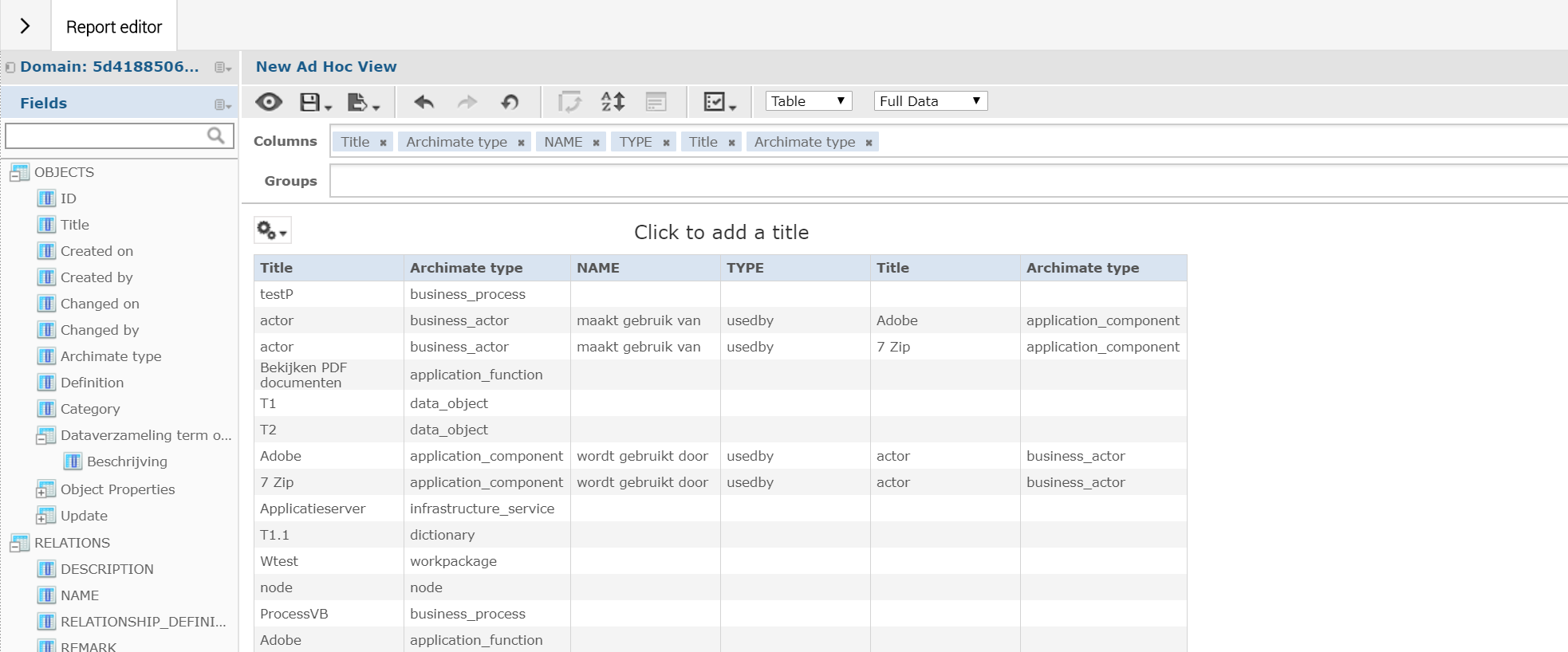 5. In the example you can see that there are also objects that don't have any relationships. To filter these objects from your list, you have to add a filter.
Right-click TYPE from RELATIONS and select Create Filter. Use does not contain and fill in a black space. It should look like this: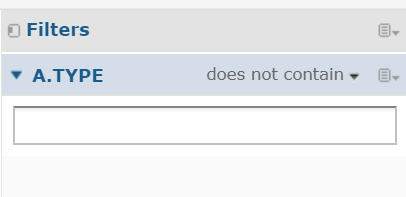 BlueDolphin generates a list in which the field TYPE has to be filled and which shows you all the relations that are active in your tenant:

Next, you can filter on NAME by using is one of (more on combining filters can be found here). This will show you all the possible relation labels active in BlueDolphin. Now you can filter away the double relations by selecting or deselecting the labels you want to see.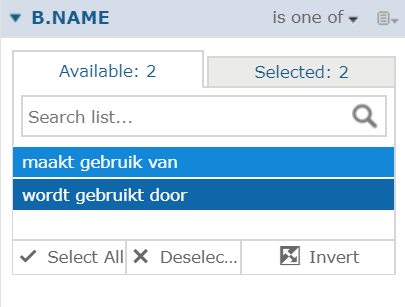 Finally, you can export the report, which is explained in detail here.