If you are experiencing issues with logging in to your BlueDolphin tenant, this may be due to stored cookies and cache in your browser. One workaround is to use an incognito browser window.
Deleting your entire browser history can be annoying, so you might want to avoid that.
It is possible to delete only the local browser history pertaining to your tenant.
Below steps explain how to delete cookies and site data from your browser for the BlueDolphin tenant only.
For Chrome, copy and paste chrome://settings/siteData in the address bar and hit Enter.
For Edge, copy and paste edge://settings/siteData and hit Enter (note the upper and lower case letters).
The following screen will appear: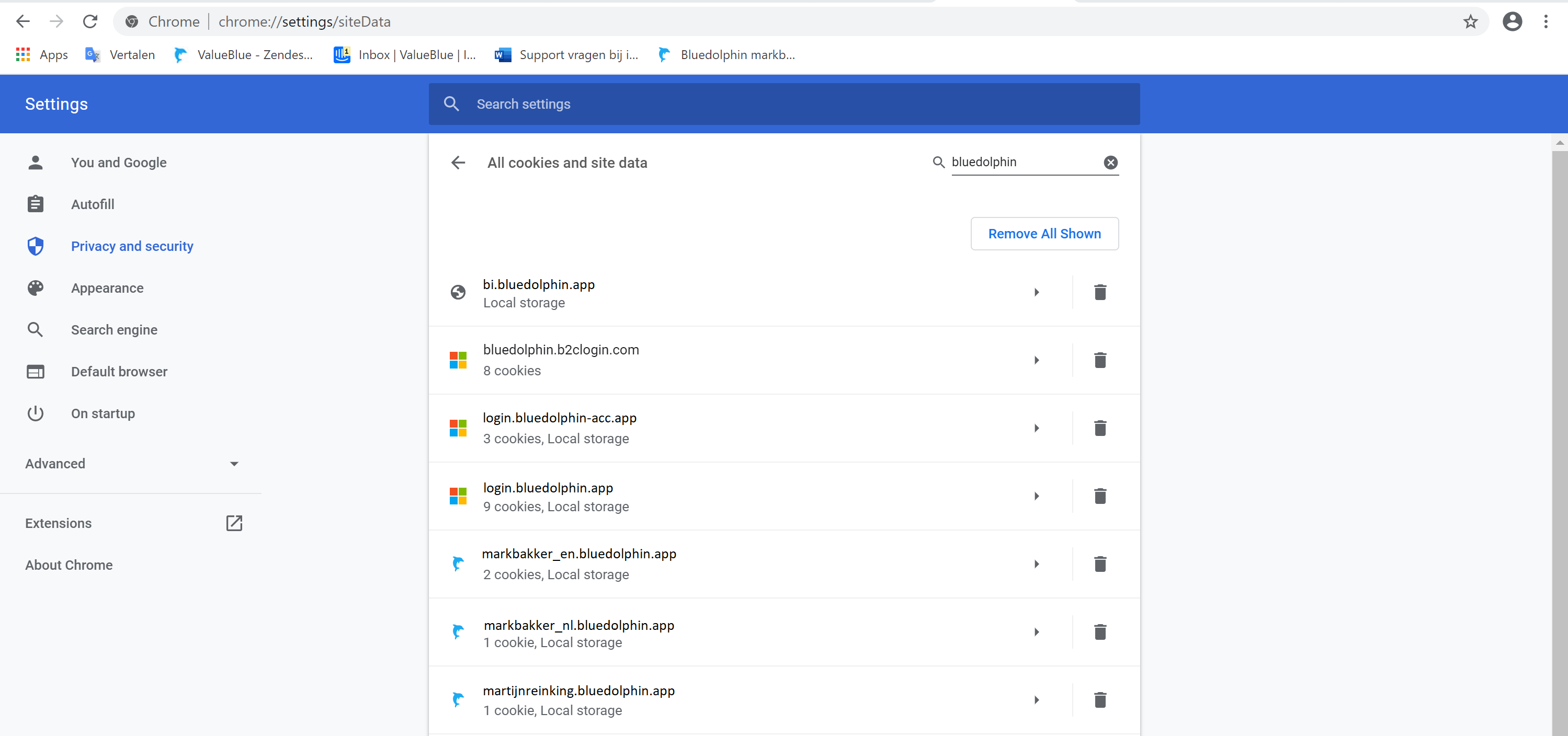 Use the search bar to find the cookies and site data by typing (a part of) the URL, for example bluedolphin.app.
When you have found the appropriate website, click the trash can to delete the cookies and site data.
Once you have deleted the cookies and site data for your BlueDolphin tenant, you should be able to successfully log in again.