It's possible for multiple users to collaborate on the same view at the same time. Changes made by one user are instantly visible to other collaborating users. This way, you can track changes while your colleague is working on the view or you can work together, making changes at the same time.

How does it work?
When editing a view, click the three-dot menu in the upper-right corner to see additional options. To collaborate on a view, click Share.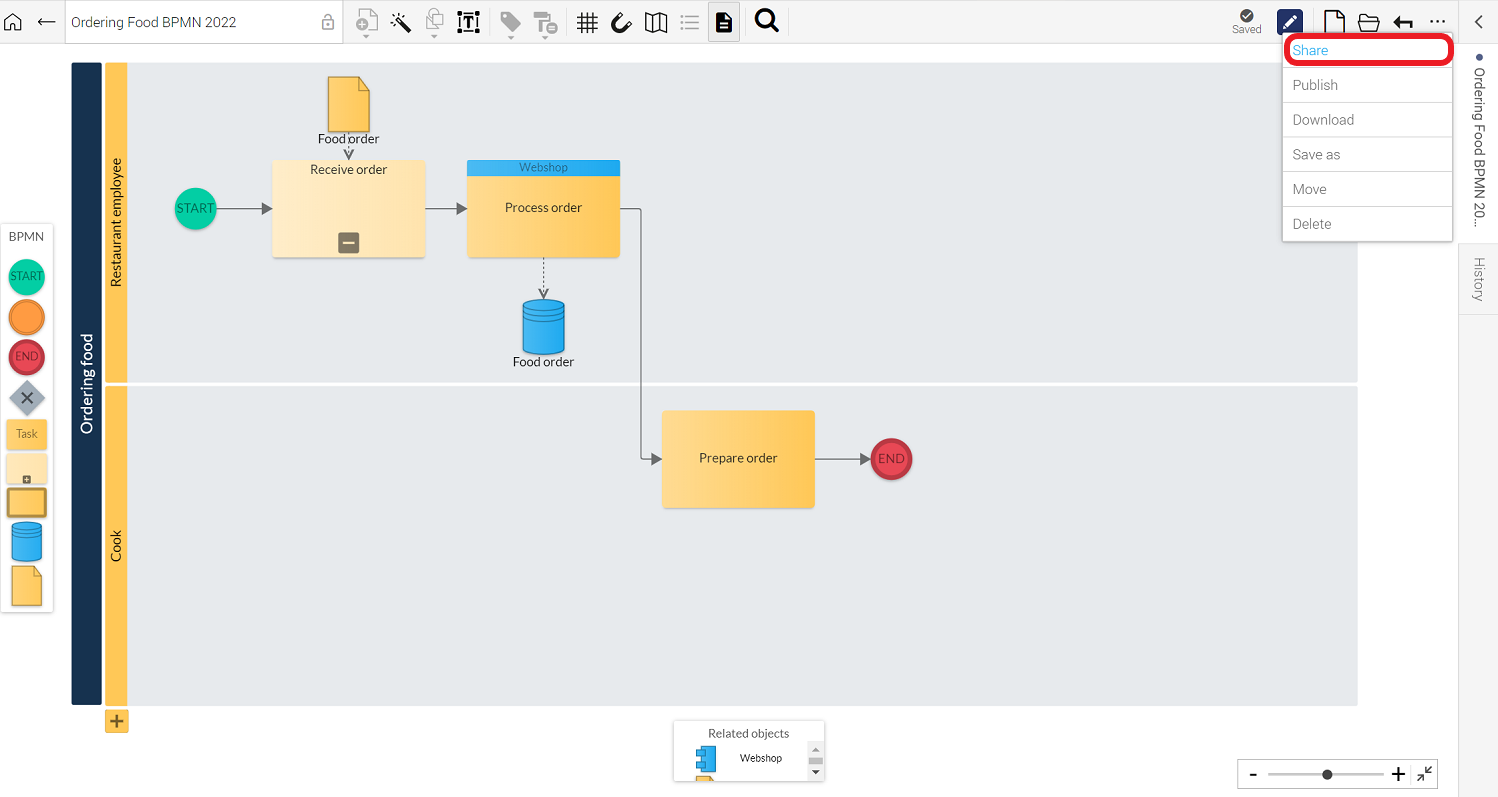 Select the colleague(s) you want to collaborate with or want to show a view to.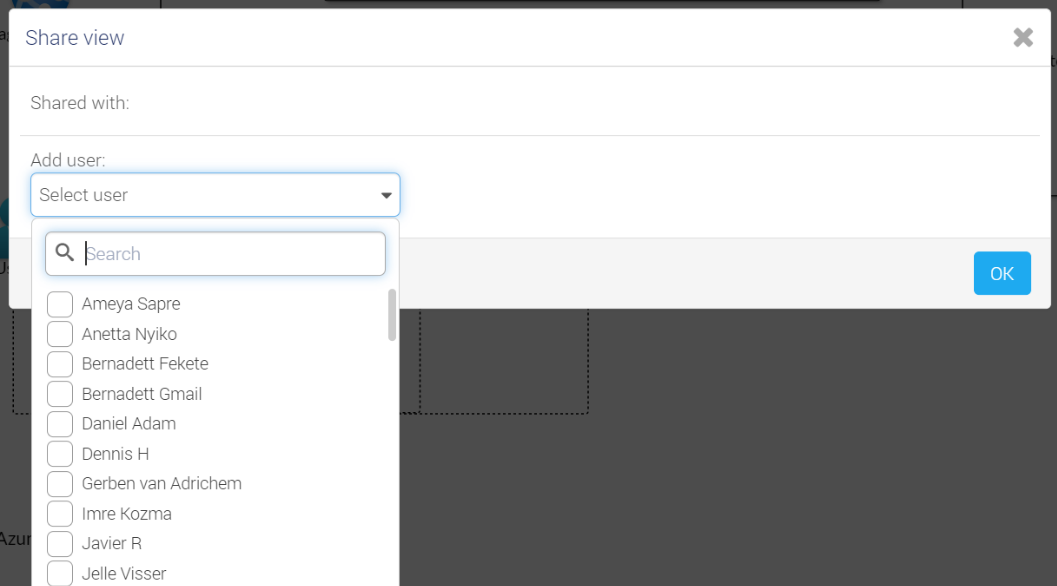 From the combo box under Add user, select one or multiple users by ticking the checkbox next to their name.
You can also search for a specific user by typing the name into the search field. Click on a user's name and the user will be added to the 'Shared with' list.
Click OK to save changes.
In the screen you can now see who the view has been shared with.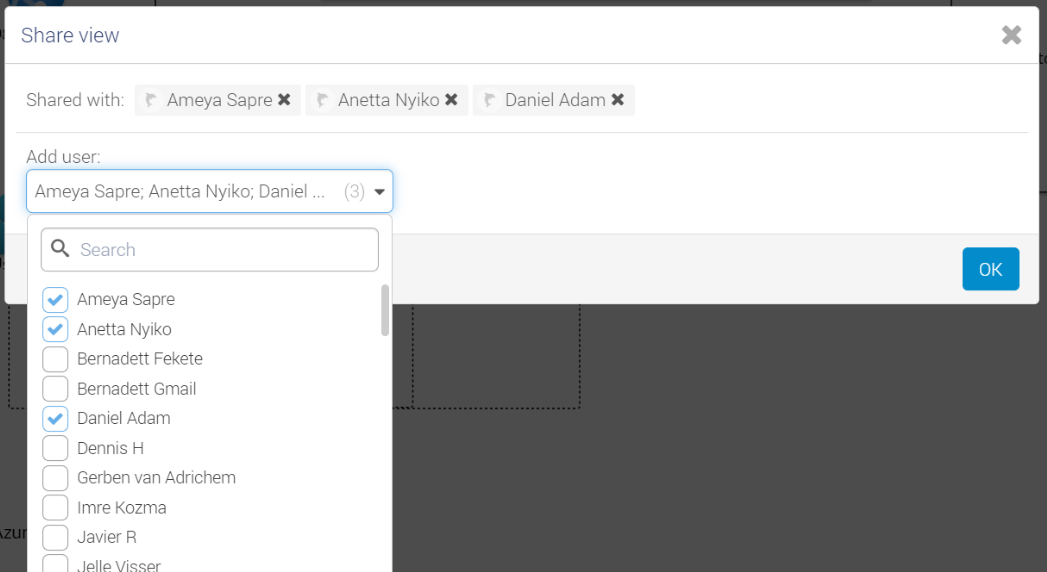 If you no longer wish to share a view with a specific user or users, there are two ways to remove them:
Click on the cross next to their name in the 'Shared with' section or
Uncheck the checkbox next to their name in the 'Add user' section
Click OK for the changes to be applied.
After you have selected the user, your colleague(s) will have access to the view you shared. You can now make adjustments together or use the view to collect information.
When a user is active on the same view, their avatar will be visible in the toolbar.
Private or public views that are shared will still have their 'Status' displayed as 'Private' or 'Public'.
Only one user can edit a shared view at any given time. Other users can still view the same view, but they can no longer switch to edit mode.