A high-level roadmap overview can help an organization set the direction and topics on which to focus for the coming years. On such a roadmap, the route for the coming years is easily visible, but it is also transparent per organizational unit. There are therefore two axes. The first axis shows the years and the second axis shows per business unit what should be done during those years.
The interesting part is that per unit, it's possible to create a layer by linking views to the tiles on the view.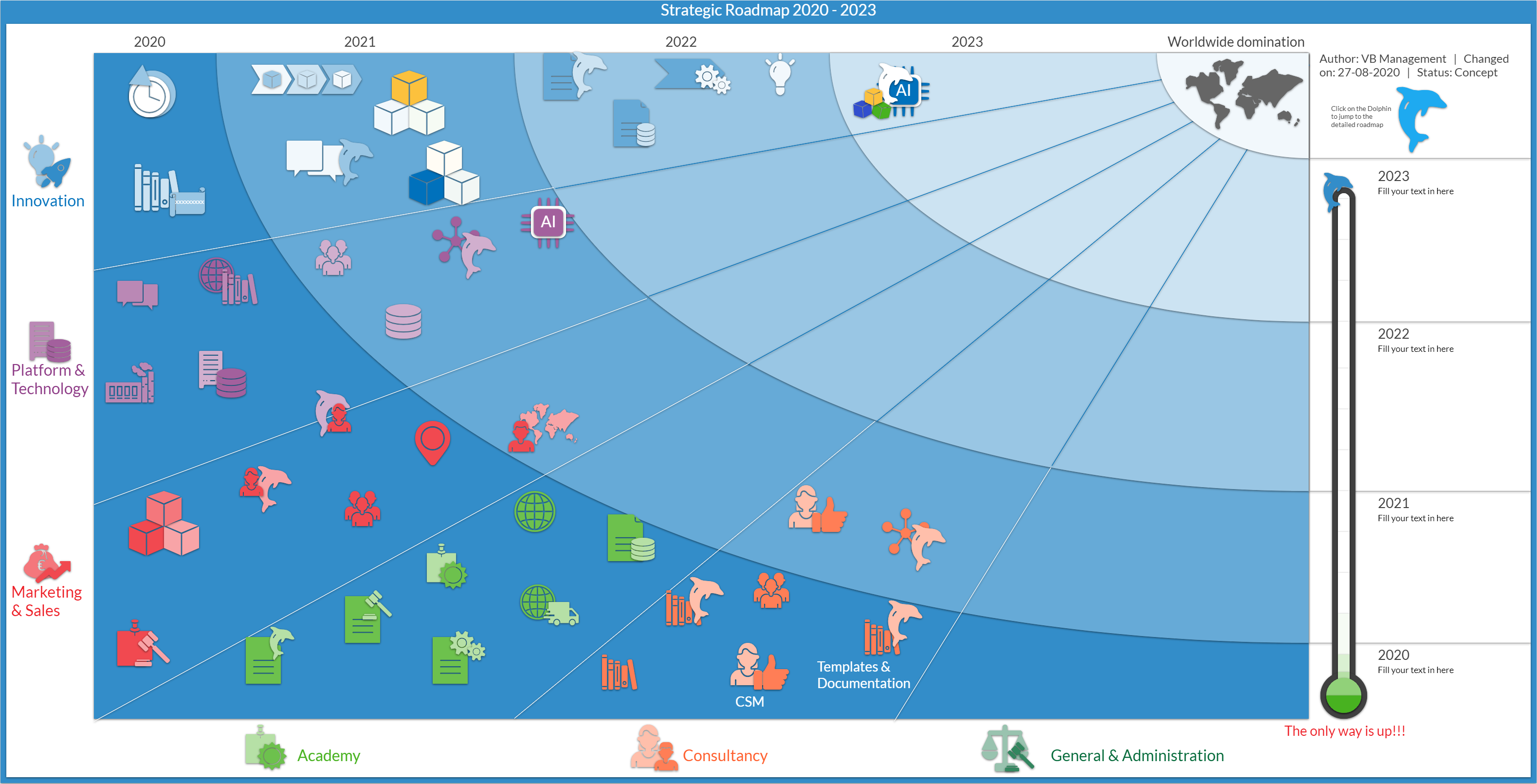 The partially completed example above shows an overview of icons that you can then zoom in on further and create in-depth roadmap overviews for. This way you can easily jump from a high-level overview to a more detailed view (and back) and provide information to various layers in the organization in the right place.
If you want to create a roadmap for your organization, we provide some empty templates below. You can download them by filling in the form at the bottom of the page.

Download the empty Roadmap canvas
If you want to create a Roadmap for your company, you can download our empty template and import it into your BlueDolphin environment. Leave your details in the form below to download this template.