With a Business Model Canvas (BMC), you can describe at a strategic level how an organization and customers come together and what is needed for their alignment. By using a Value Chain (also called Value Stream), you can see which parts of an organization are needed (capabilities) to deliver the value/products to the customer. These capabilities can be linked to the underlying architecture and project object to enable an organization to perform capability-based planning.
With the help of a BMC and the link between the architecture and capabilities described in this BMC, an organization can establish the link between strategy and execution/operation. It is one of the building blocks that can be used to move forward with Agile Business Transformation. Below you will find an example of a completed Business Model Canvas.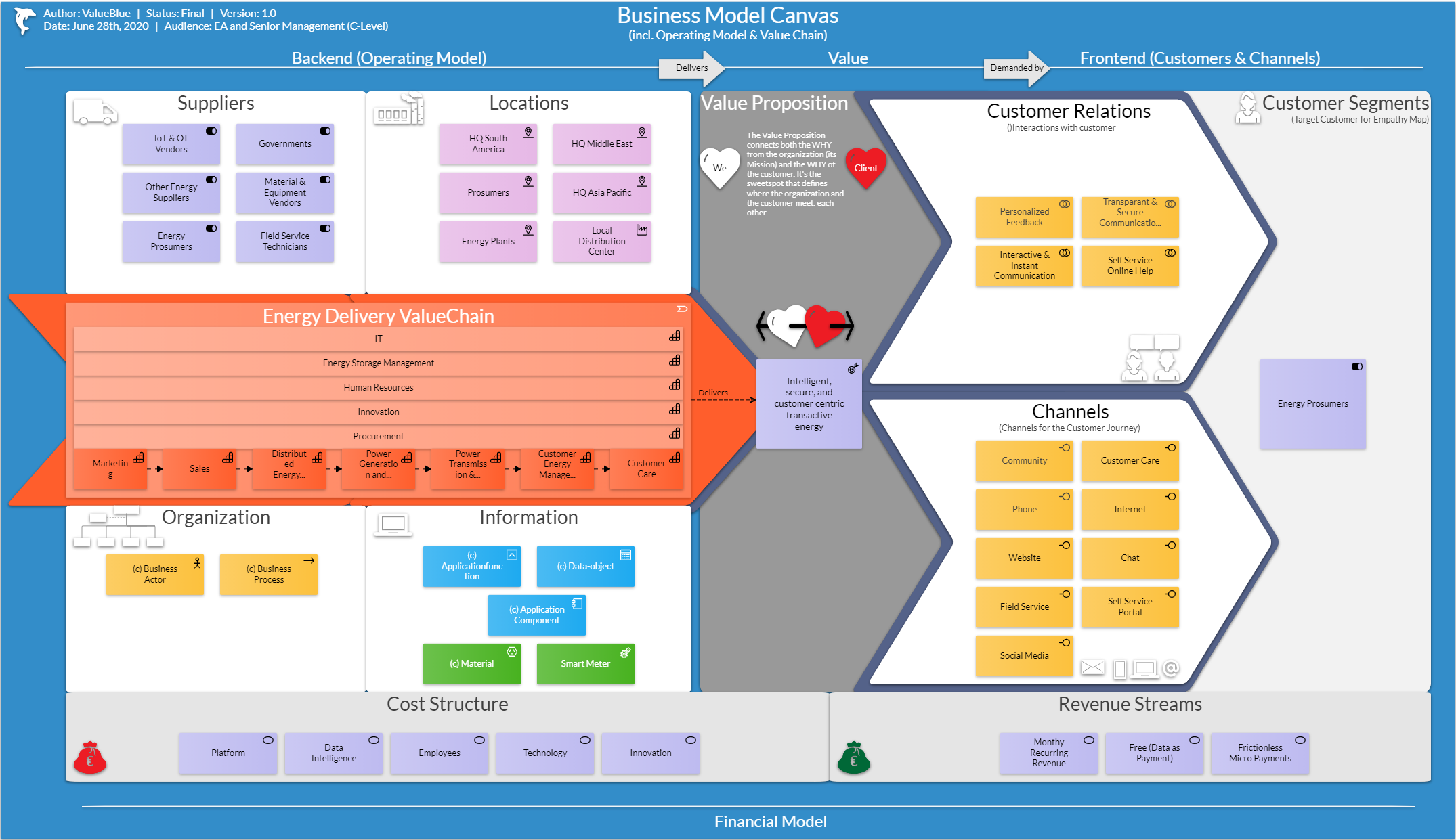 The empty template is shown in the image below. You can download this at the bottom of the page by filling in the form.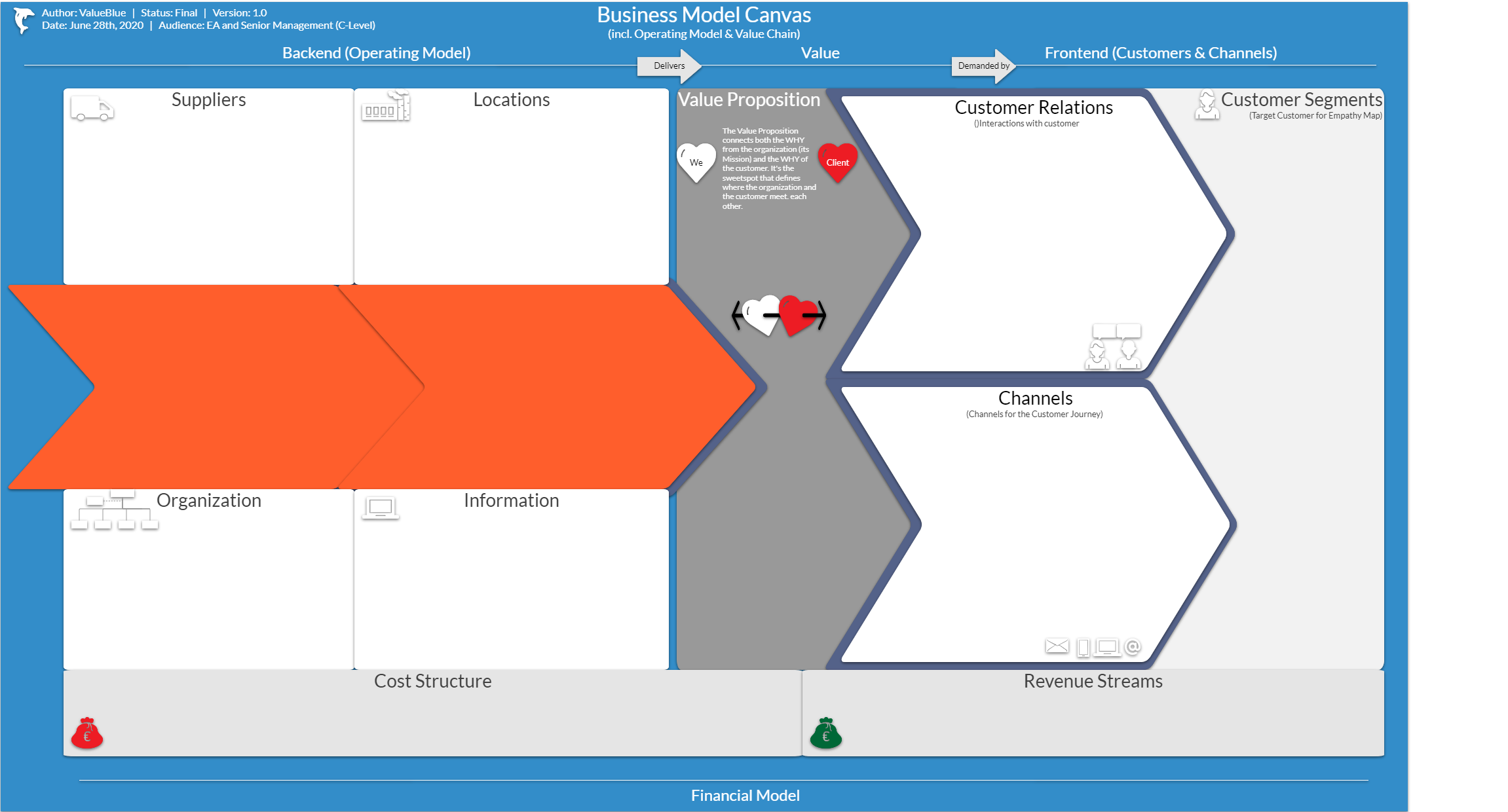 Download the empty Business Model Canvas template
If you want to get started with the Business Model Canvas, you can download our empty template and import it into your BlueDolphin environment. Leave your details in the form below.