As an administrator, you can enable and disable object definitions for specific roles. This way, all users of that role will see only the object definition you set up for them.
You can manage the existing object definitions via the Identity and access > Roles section of the admin portal.
When selecting a role, you will see this option:

When creating a new object definition, you can select which roles should be able to see this in their personal settings.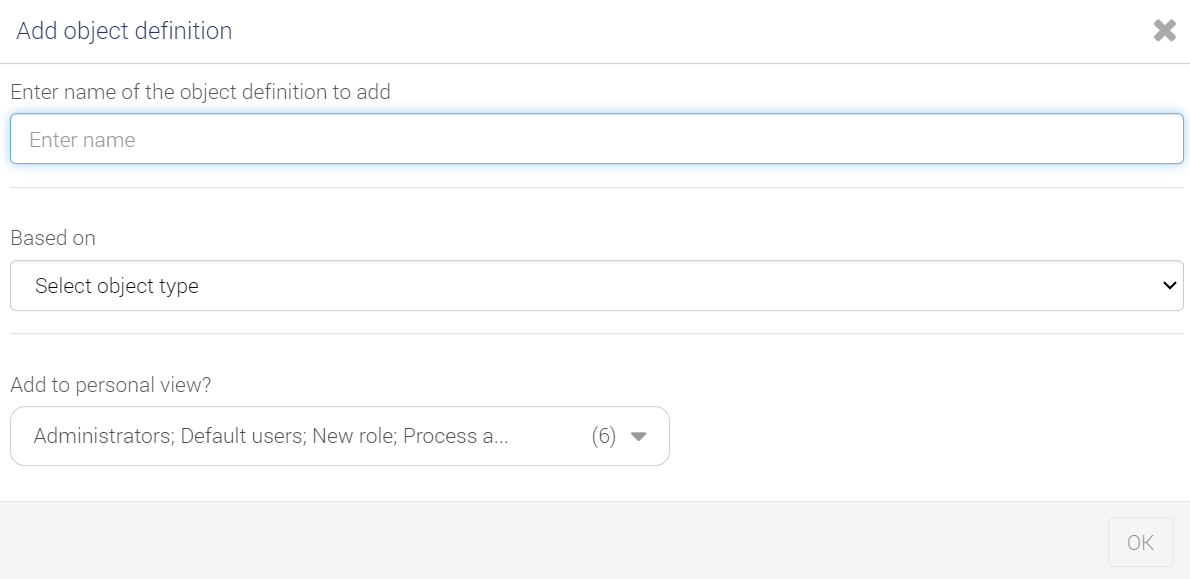 Note: If a user still wants to enable or disable personal settings, this is also possible. The personal settings set by a user will overrule the settings set by the admin. If a user has never changed their personal settings before, admin settings will be their baseline.