A questionnaire can consist of various types of questionnaire fields. One of them is a multiple-selection dropdown list. The multiple-selection dropdown option makes it possible to select multiple options or answers for a questionnaire field.
There are two available methods to access this functionality:
From Objects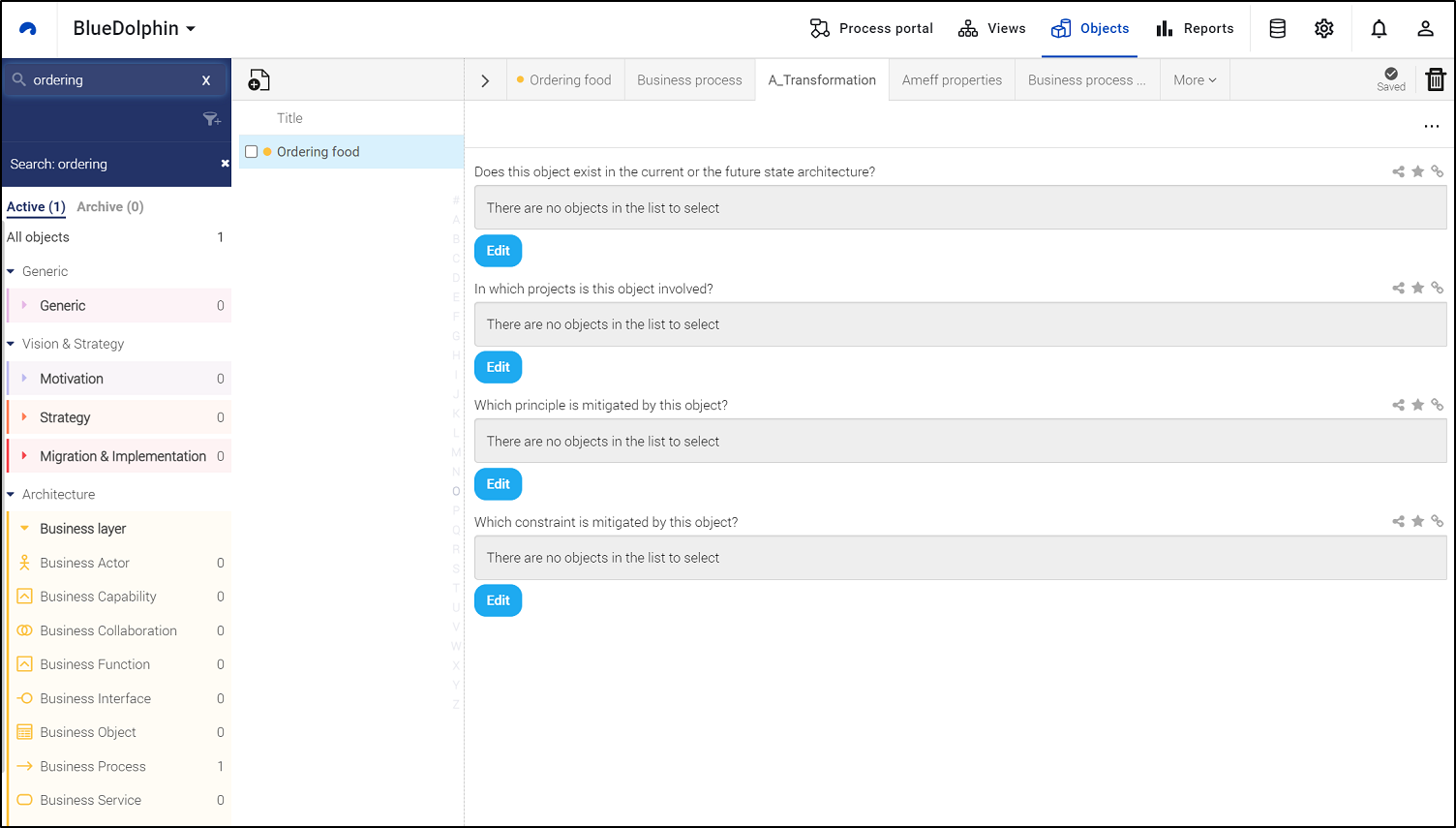 From Views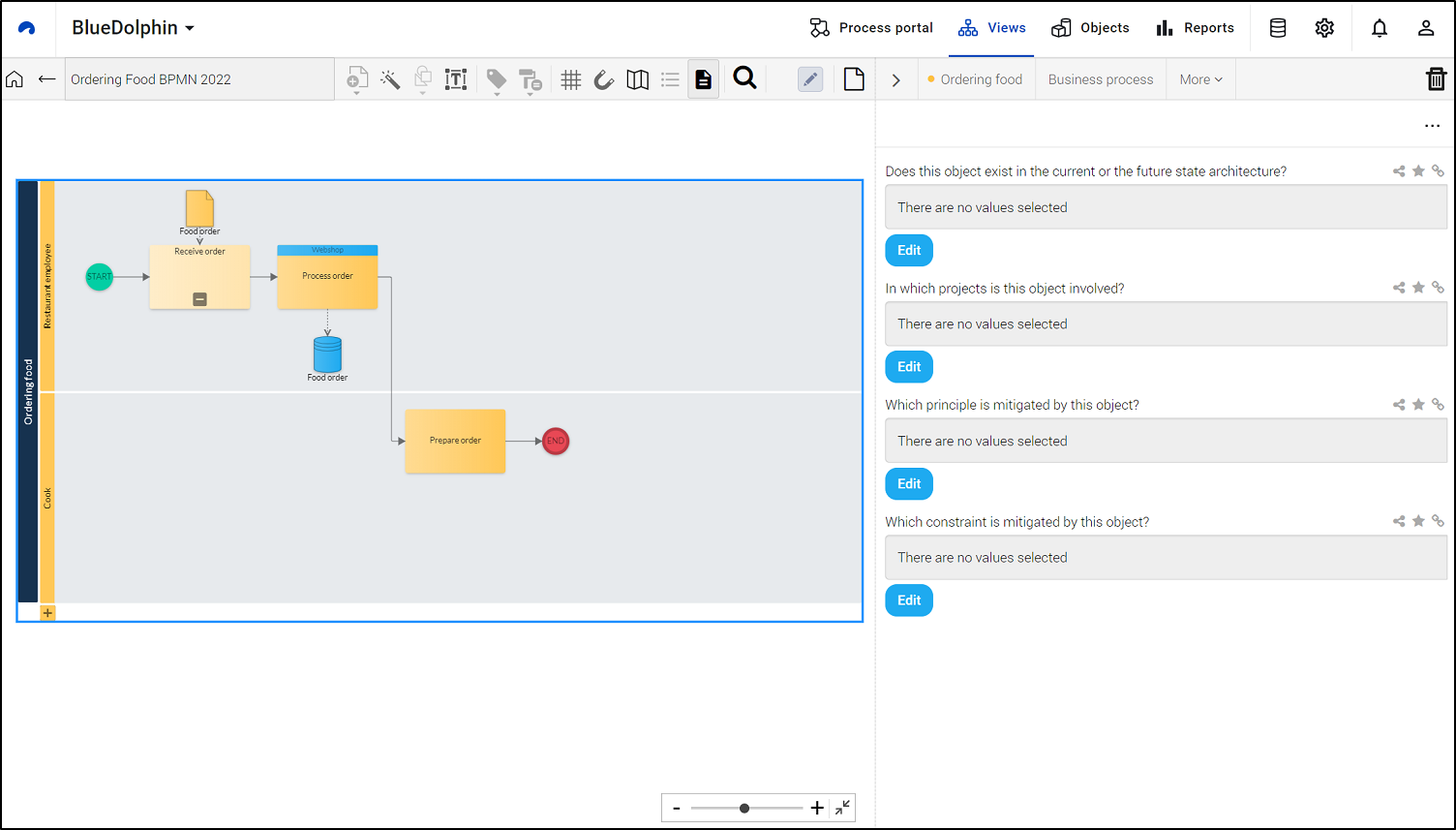 Multiple-selection dropdown list on guest links
A guest link makes it possible for employees without access to BlueDolphin to read and/or complete questionnaires. Filling in the questionnaire is done via the link sent by e-mail.
The questionnaire fields in the previous example have not yet been filled in. By clicking the Edit button, the following menu is displayed: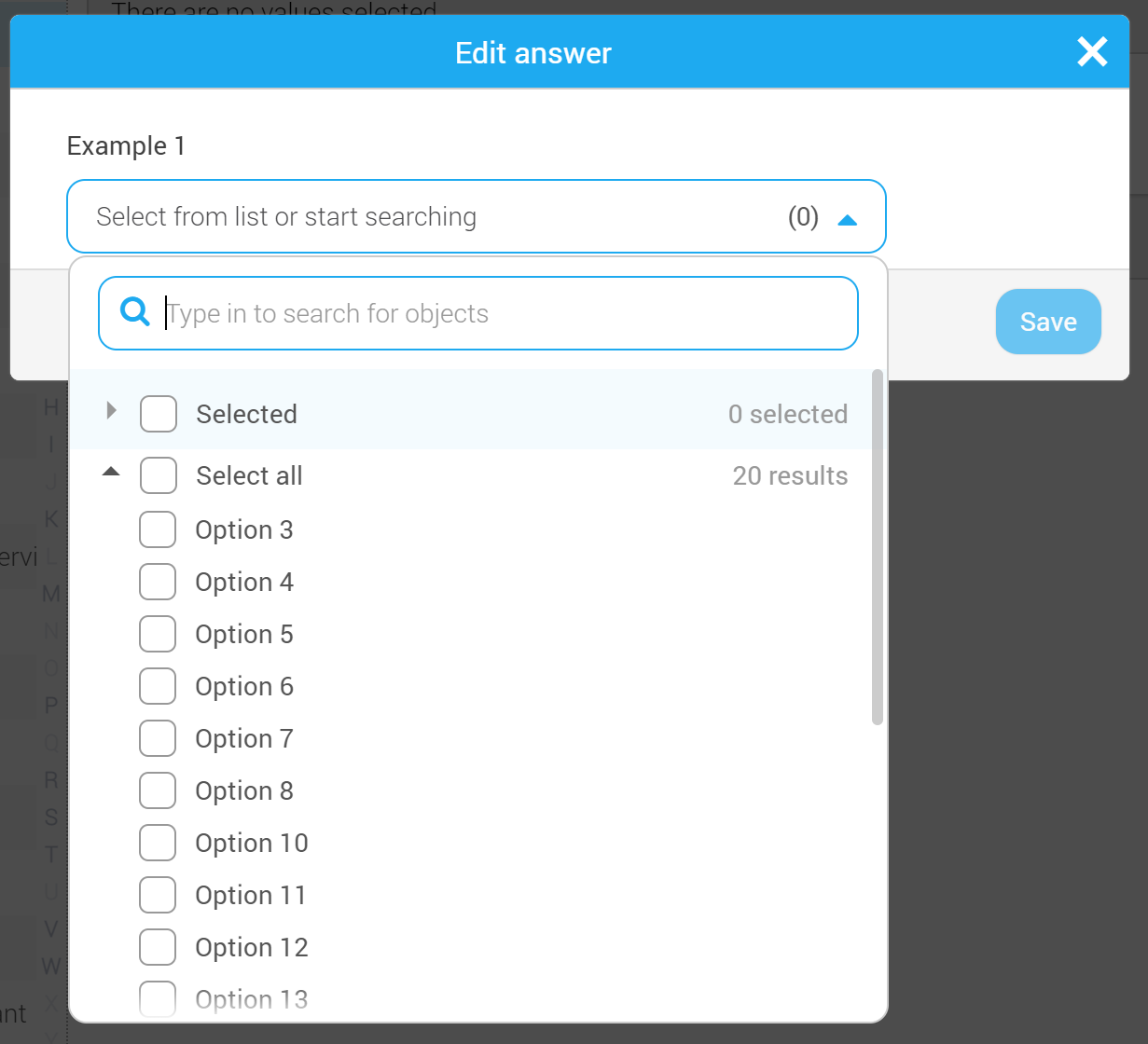 It is possible to select individual answers or all at once. In addition, it is also possible to search for answers via the search bar. Once all answers have been selected, save them by clicking Save. After that, all answers will be displayed in columns, as shown in the image below.

The answers appear in a maximum of three columns and six rows. If more than eighteen answers have been selected, they can be displayed via the scroll option.
If the selected answers consist of objects, they can also be opened directly via the questionnaire field: