BlueDolphin allows users to choose from our premade templates when creating a new Architecture view.
To use this option, go to the Views tab and follow these steps:
1. Click the Create new view icon

.
2. Select the Architecture view type.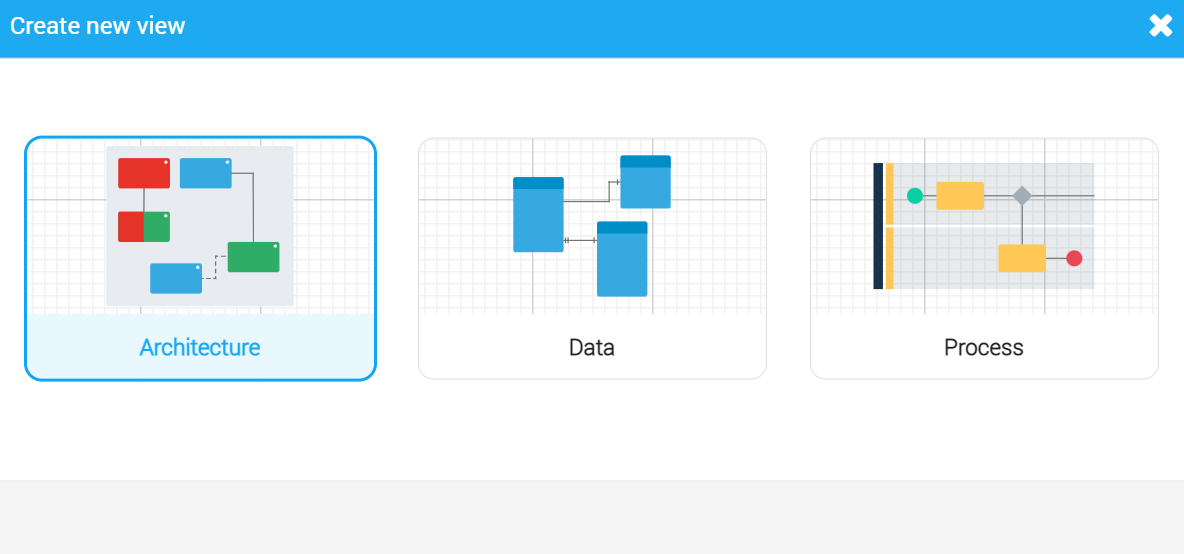 3. From the selection of available templates, click on the one that you want to use for your new view. A new Architecture view based on the template will be created.
More information on the available templates and how to make best use of them can be found in this blog.